Holiday collection update!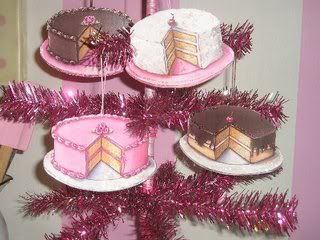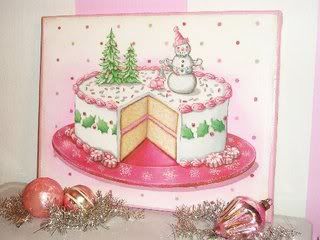 Quick little Holiday update!!!
Our Holiday Cake Art is now listed on
Ebay
...with much more to come!! Including Christmas 4x4s, as well as larger OOAK pieces...so stay tuned!!
Pictured above, are our Everyday Cake ornaments!! Perfect for your Holiday tree...or Everyday!!.....hang them from the arms of a chandelier, from door knobs and pulls, or as fabulous gift tags!! They are based on our 100% original paintings!! Lots of fine glittering!! The coconut layer cake is dazzling!! They are limited edition..so if you love them...grab em now! Also...our 11x14 vintage snow man cake!!
Thanks so much for visiting!!
xoxo Jenny