Christmas Cupcakes anyone?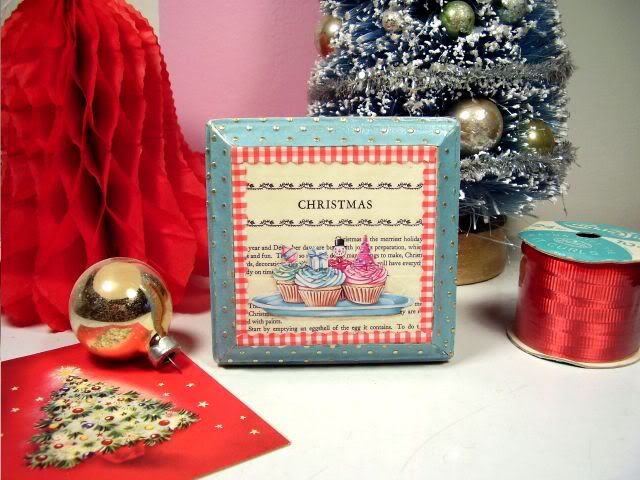 Ok...I think I am on a roll!! Since I am snapping pics left and right.....and writing item descriptions, ...and emails...I am able to sneak a few blog posts into the mix!! Finally!!
We just listed the first of our Holiday Art Squared pieces! We decided to go with a brand new color palette! Something super fun and truly says Happy Holidays!! Red & Aqua/Turquoise!! Isn't it such a festive and fun paring?!! Many of you were lucky enough to take part in the red/aqua Christmas swap a month or so ago! ...oooh I drooled at the photos you all posted on your blogs!! Everything looked fabulous!!
We have a few pieces in this color palette coming very soon!! So stay tuned! For now...this little gem is listed on
Hope you like it!
xoxo Jenny