Feeling the love!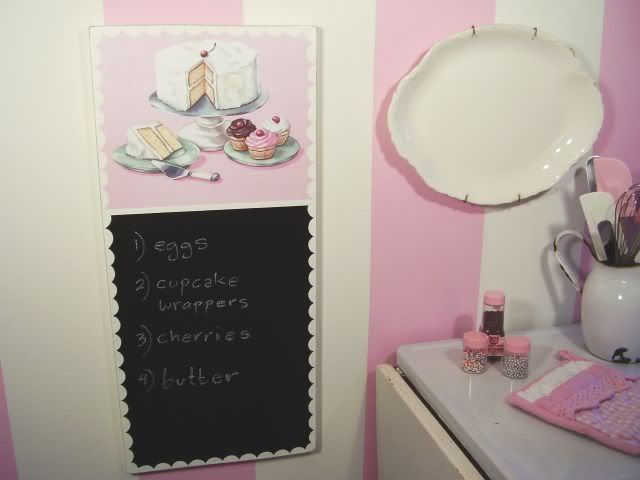 My oh my! what a rainy, gloomy, chilly day!! So so gray and dark! I did not leave the apt. once today! Aaron ran a bunch of errands, and picked up tons of supplies. It is going to be a "lock-in" over the next 2 days! Sooo many orders! Which is Awesome!! The vintage holiday house
ornaments
are doing really really well!! Thank you so so much everyone!! We love them as well! They really look great hanging on the tree!! We promise!
We are hard at work on a brand new set of cupcake ornaments as well!!... Actually two sets!!! An everyday set....and a holiday set! More on that in a day or so!! Stay tuned!
Even though we did not leave the apt. today...it was very very busy! Lots of orders, and emails!! Sweet sweet sweet emails I might add!! I cannot thank you all enough! You really know how to make a gal happy! Since starting up this little blogging thing...my goodness..I have met so many AMAZING and sweet , and talented people!! So much FUN!!
Today we were so surprised by the incredibly sweet
Alyssa
of "Shopping with the Preppy Princess"!! She was kind enough to consider us something lovely enough to feature on her fabulous blog!! You must check in on her daily...she truly has her finger on the pulse!! What a sweetie pie!! Thank you bunches Alyssa!!
I have been falling in love with so many incredible blogs lately!! I have my absolute favorites..which I mention non stop...but my goodness....The daily inspiration, creativity, and eye candy is almost overwhelming!! I find something new and amazing daily!!
I have lots of projects in the works...including some home projects! I hope to list a few over the next week! Tonight I will be adding the finishing touches to my Vintage Christmas Swap! I hope she loves everything! I will post some pics of it all before I send it off!
ooh...up above are our 100% handmade vintage inspired "Bakery Menu Boards"! Have you all tried chalkboard paint?? FUNN stuff!! We designed the pink cake and tea version as a special order, and liked it so much that we have added it to our line! We will be listing it later tonight or tomorrow! The multi pastel cake, and cupcakes version is already listed on
eBay
!
I am so excited to see all of the fabulous things you all have planned for the upcoming holiday season!! From recipes, to home decor...to handmade gifts...and family outings!! Really can't wait! Hope everyone has a great night! LOST is on!! Yippeee!!
xoxo Jenny