Swappy fun and Great mail!!!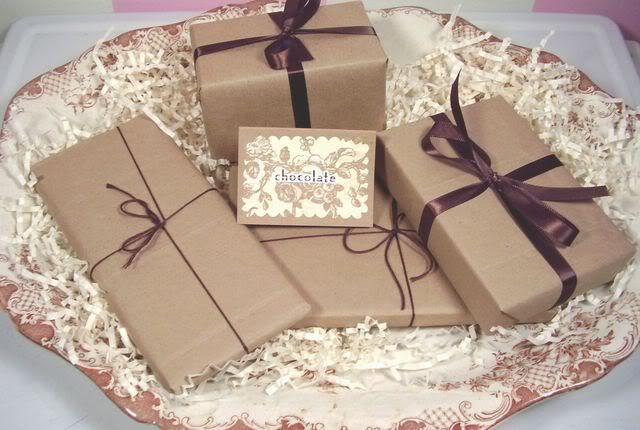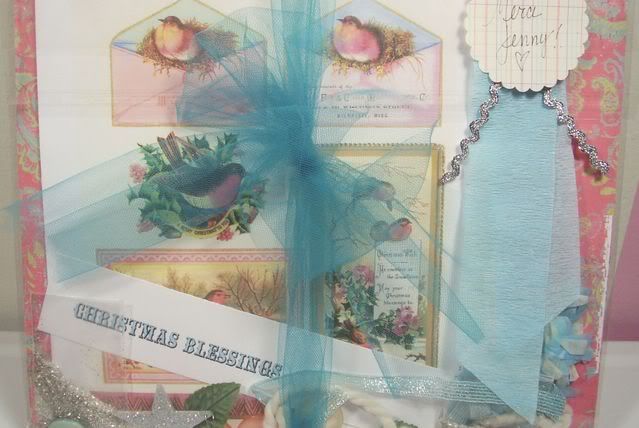 My goodness...I have got to thank all of you sweethearts..including Aaron's mom (Barb) who read that I am searching high and low for a new white tree this year! I cannot believe how super helpful you all are!! My goodness!! So many emails, and links! Thank you all so much!! I will let you know what we settle on this weekend!
Well this past week I shipped out my latest swap goodies! It was a CHOCOLATE swap!! I cannot tell you how fun it was to browse and shop for special chocolate treats! I was drooling over everything I picked up! This swap truly brought out the kid in me.....and in Aaron as well!! The selection is incredible, especially this time of year! I don't think that the gal I sent to visits my blog so I can tell you what is in the brown paper packages above!
1. Is an incredible looking bar: La Artesana extra fine chocolate with milk
2. The fabulous Harry and David's Truffles in dark chocolate
3. An amaaaazing looking 30 piece assortment of Monbana chocolates in, Lait, Lait-Cereales, cappuccino, Lait-Praline, and Tea squares!!
4. And a perfect collection of mixed Harry and David truffles!
I really had a great time putting it all together! I hope that she enjoys everything! I looked on swap-bot today to see if everyone has sent theirs.....there are still 7 people who haven't. I truly hope that we do not have any deadbeats. That would stink! I already told you about my first bittersweet swap experience . (club little house mini swap). Hopefully everything will be great for everyone!!
Ok...so now about the other photos!! I am just super duper excited about my "Crown of the Town" kit from
Teresa
Mcfayden!!..yes...Miss Silver Bella herself!! I know this photo in noway shows all of the incredible bits and bobs in this kit!! I promise more photos when I finally get a moment to sit down to work on it!! ...For now.....you have got to go check out my gal
Jennifer
Sis Boom's crowns!! Her take on this kit is smashing!! In true Sis Boom fashion!!
Also pictured above is a fabulous vintage-style holiday collage cone kit from Danielle over at
The Vintage Dragonfly Studio Blog
! As soon as I get a moment of free time, I will be crafting away!! I promise pics!!
We are still in full swing ornament mode over here!! Hope to ship TONS more tomorrow!
I see that many of you have gotten snow!! Lucky ducks!!
Hope you all are enjoying the season!!
Happy Decorating!
xoxo Jenny