2006's final farewell!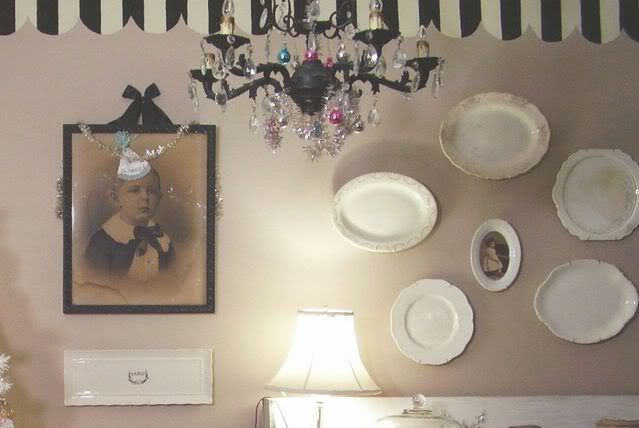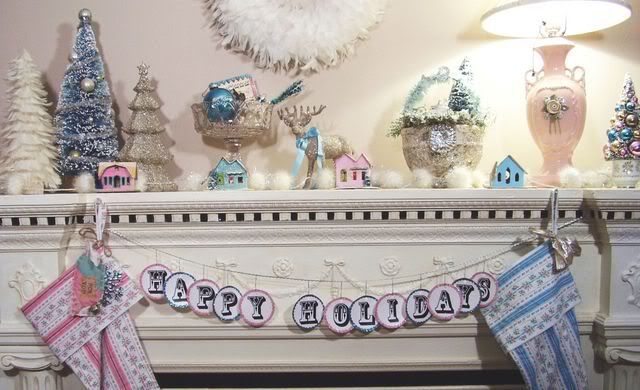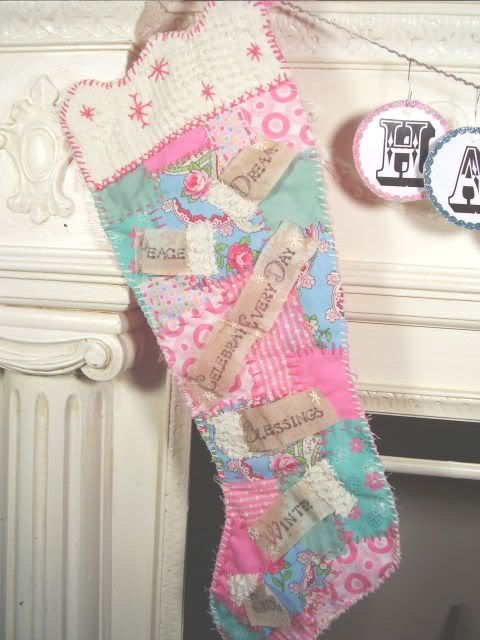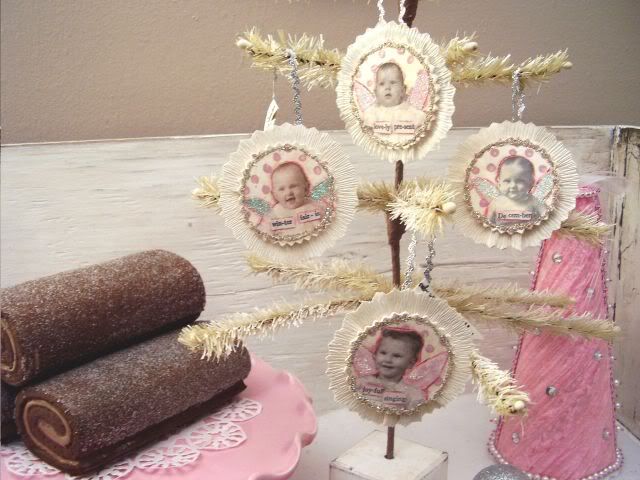 Ok dolls, I am back...and hopefully this time for good! : )
It has been such a hectic hectic week for us, it is now about regrouping, organizing, and planning. We are both super excited about our newest designs, and have so many ideas swirling around in our heads! Before we move on any further....I know I had promised some more holiday photos to a bunch of you sweetpeas!
So here they are! (before it gets too late)
If you had seen photos of our tree, and holiday decor from last year...you can see what a BIG change this new wall color has made! It took some time..but now I really do love it! I am excited to have a new backdrop to my seasons. I think Spring will be lots of fun! My bunny collection will surely pop against the subtle tan!
First is our dining area, cozy, calm, yet sweet. A happy change for us.
Next, a fabulously sweet vintage glass ornament tree in an antiqueteacup that I found on eBay last year!
Then we have, my favorite pink hobnail glass cake stand and dome encasing one of our sweetest vintage cardboard Christmas houses!
So there you go...The holidays are officially over! We are now onto Winter/Valentine's day over here! We do in fact keep up the glittery white and silver things for a while longer...but the candy colors are sadly put away till next year! (except in the bedroom..Where Everyday is truly a Holiday)
I had so much fun peeking into all of your homes this season! Thanks so much for sharing! Now show me some Valentine's stuff!! :)
Have a fab weekend everyone!
xoxo Jenny