Coconut cupcakes and big plans!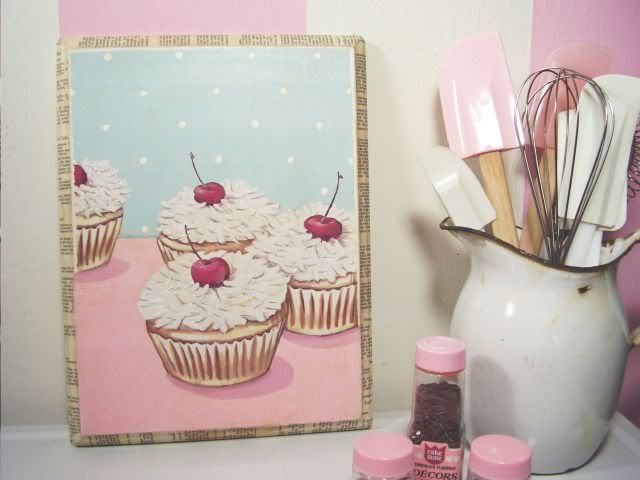 It is 70 degrees here in NJ today!! All of the windows are open! So so crazy! I don't know if I should feel nervous or happy to have fresh air in the house in January? I am hoping I am on the last day of my terrible cold. I have so many exciting ideas dancing around in my head, I just need the energy to begin! We will be reorganizing our studio along with the rest of the apt. over the next few months. Our website is a major priority as well! The trick is to lay it all out on paper and go bit by bit.
We are really excited about our newest pieces! We listed our first design of 2007 late last night. It is certainly very "us" ...but a little more laid back, casual, ...less setty.
Coconut
cupcakes have always been one of our absolute favorite things! They just look so so festive and fun! Like wearing a feather boa! And the cherries..ohh I am loving the tiny bits of red! Really sets it all off don't you think? Look forward to more red! Happy little bits of red!
We are finishing up our second offering today....We are super duper excited about it! Here's a little hint.....It was inspired by my New Years baking! : )
Hopefully later tonight or tomorrow I will have some pics!
Ohh....My sweet sweet friend
Jenny
from The Polka Dot Pixie, now has
blog
!! Stop by and show her some blogland love! I have been telling her how sweet you all are! :)
Enjoy your weekend everyone!
xoxo Jenny