swaps make me happy!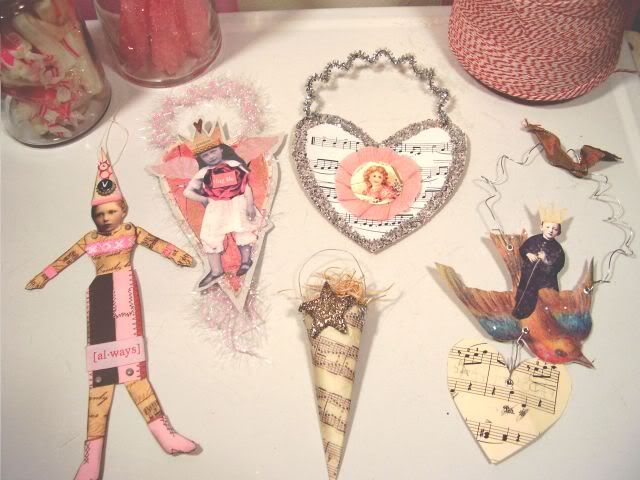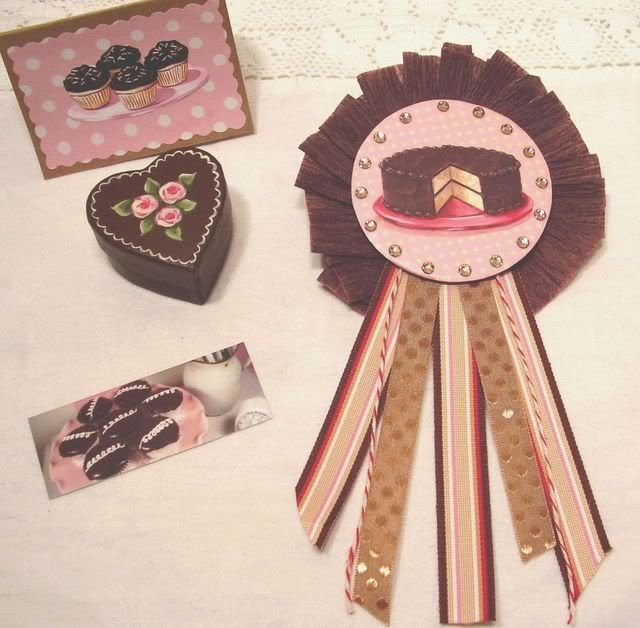 I love swaps!! I've done chocolate swaps, miniature swaps and some one on one swaps. And I have to say that this one was a fave . Paper dolls...and what an amazing spectrum of creativity.
Danielle
did a wonderful job with super fast shipping and organization. These darlings arrived on my doorstep yesterday...from left to right: a darling jointed piece by Andra Hepler, (I do not know Andra, but hope to locate a blog, and thank her!), next a heart shaped sweetie by Jennifer Rogers-Daniels, (hope to find her blog as well) a lovely lovely handmade gift from the hostess with the mostess Danielle ( she made one for every single gal in the swap!), and last but certainly not least...a magical little creation by my sweet sweet blogland friend
Melfie
!! I really love them all to bits!! Thank you all so so much!! I hope that the gals that received my creations are as happy as I am! Ohh...I almost forgot...see the sweet and tiny vintage sheet music cone with glass glitter star?...well..that little cutie arrived the other day from Carrie, the winner of our Valentine's cupcakes art squared! As a Thank you! So so darling!! Too too sweet, and totally unnecessary! Thank you so much Carrie!! We LOVE it! : )
And Next up...the brooch swap, hosted by
little lovelies
. Here's a pic of my offering...a shrunken print of our chocolate layer cake painting, pin dot polka dots, crepe paper, assorted ribbons, bakery twine, and rhinestones. I've always been a huge fan of prize ribbons. I think most of summer camp and how those long hot days felt like weeks and the good old fashioned competition between the red team, blue team, and white team. The coveted blue, first place ribbon. Well anyway, when I think brooch, that's where my mind goes. I hope my swapmate is down with my design...and that it's not a bit too over the top!
Right now Aaron is handpainting some sneakers for Walt. Black on Black Adidas shell toes with Aar's famous handpainted leopard print. Aaron has adorned countless bits of clothing and objets d'art throughout the tri state area. I promise to post a pic when he's done. Walt's been asking for weeks and finally Aaron's been able to get to work on them.
Well, within 24 hours or so we'll have our new paper dolls listed for sale! (thank you all for the super duper sweet emails! We had no idea so many of you would be into them! YAY!). We're making a couple of them brunettes for some variety.
That's all for now, I promise some more interesting posts coming up. Tomorrow is a huge hockey game : Middletown North vs. Middletown South. Last year the outcome was downright terrible...I'm hoping for a reversal this year.
Enjoy your weekend!
xoxo Jenny