blue plate special!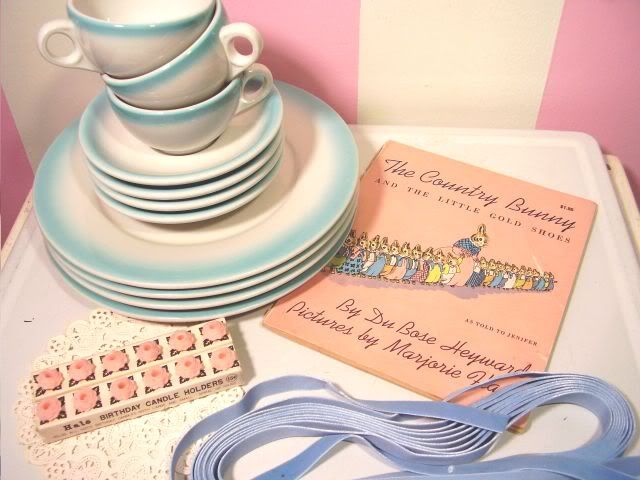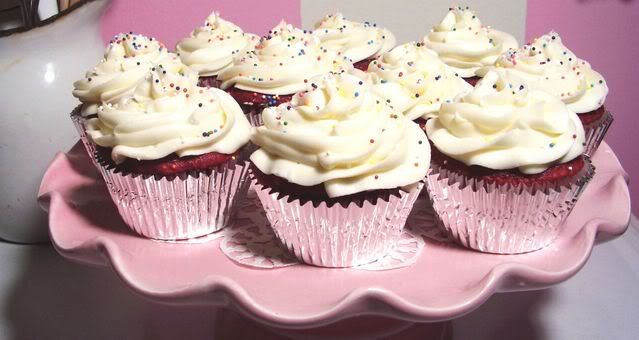 So far the response for the Vintage Kitchen swap has been outrageously positive and oh man!...so many gals are signing up!! I'm so psyched! If you've contacted me and I didn't get back to you yet, don't worry, I've got you on file and on the list. And I got a few questions so I need to clarify a couple of things: first, whatever you swap does not need to be handmade by you. You may have a collection of vintage cookie cutters and you're willing to give a couple up...or you recently hit the antique center and found some tea towels and an apron...etc...anything vintage kitchen. Which leads me to the question of what type of spending limit on bought items...I'd say 15 to 20 dollars or so. Think flea market finds, antique malls, even Home Goods/Marshalls is always good for some repro kitchen stuff...pink mixing bowls, porcelain handled whisks etc...And also, you do not need a blog to participate. All that is required is a healthy attraction to all things vintage kitchen! Also, if you've signed up and for some reason or another you think you might not be able to do it just make sure you let me know before I pair you up with someone next Tuesday. If you've ever been in a swap and your partner ends up sending you nothing, you know how heartbreaking that can be. Well, if you have any more questions let me know and the sign up cut off is Monday the 12th.
And while we're on that subject of vintage kitchen stuff let me address this wonderful Shenango china that you see here. One day I got an out of the blue email from someone I'd never spoken to. It was a very fun, very colorful email and in the end she basically said she happened upon this blog and noticed the blue plate that held my amazing Everyday is a Holiday mosaic cupcake that
Michelle
made me. She said she had a whole set of the stuff and would send it to me as a gift. I mean really, how nice, how uncalled for, how totally great! Well, before I get to even send her my mailing address the package arrives on my doorstep...and besides the gorgeous plates, cups and saucers, the box contained a bunch of super thoughtful extras...like that huge amount of awesome velvet ribbon and "The Country Bunny and the little gold shoes"...I looooove that book!! The illustrations are just the sweetest things evvvver!! Also, check out those adorable vintage birthday candle holders and the vintage paper doilies...Well, there was a ton of stuff. All of it wrapped in the sweetest pastel wrapping paper and overall I guess the best way to describe it is One Big Box of Joy! Thank you so much Anna!! The sweet pic you enclosed with you, your husband and daughter is now on our fridge!
Now for that super sweet bunny and brooch. Make sure you go check out
Kari's
blog ! She's got lots of pics of stuff she's been receiving from her giant swap. This super cute bunny and lovely lovely brooch come from her very talented hands. The brooch is sooo heirloom quality and I believe she made a bunch of others just like it. I'm definitely gonna do my best to return the favor...We're currently working on a collage piece for Kari featuring her teeny tiny cutie of a daughter sitting atop a cupcake. Thanks so so much Kari...I looooooove my stuff!!
Ok, I gotta get back to work. March is a month of many birthdays over here. My brother Jay, my mom, Aaron's dad, our great friends Mike and Rob, my sisters boyfriend and Carlos our chihuahua share a birthday...it's crazy! Tonight I baked my famous red velvet cupcakes for Jay's 20th b-day. I cannot believe he's 20. It was yesterday that he had a little bowl haircut that looked like a mushroom and he had what seemed like an everlasting missing front babytooth. It's crazy. So, pictured are Jay's red velvets and Jay blowing out his candles. I always prefer to make a birthday CAKE but these were done upon Jay's request so what the b-day boy says, goes. I'll blog again soon because I've got lots to show and tell. Thanks so much to all ofyou participants of the vintage kitchen swap. I can't wait to see how it all turns out for everyone!!
Thanks so much ladies!!!
xoxo Jenny