Fat Friday!!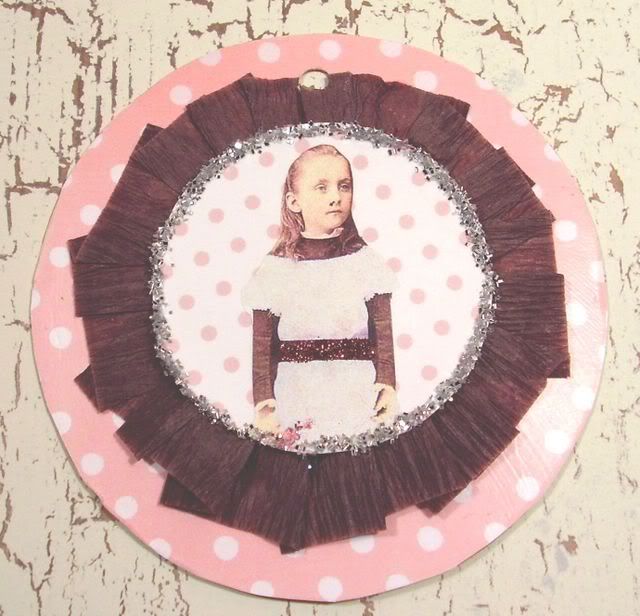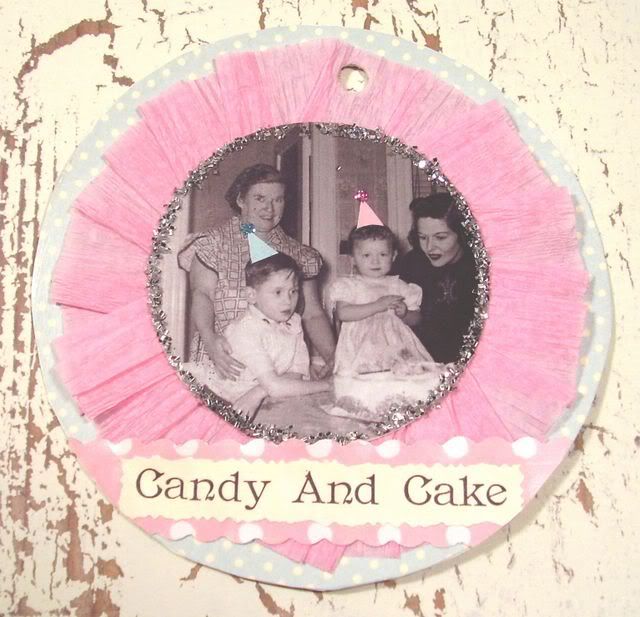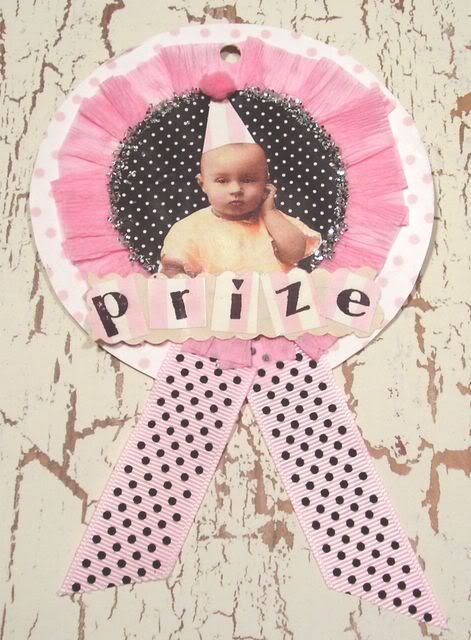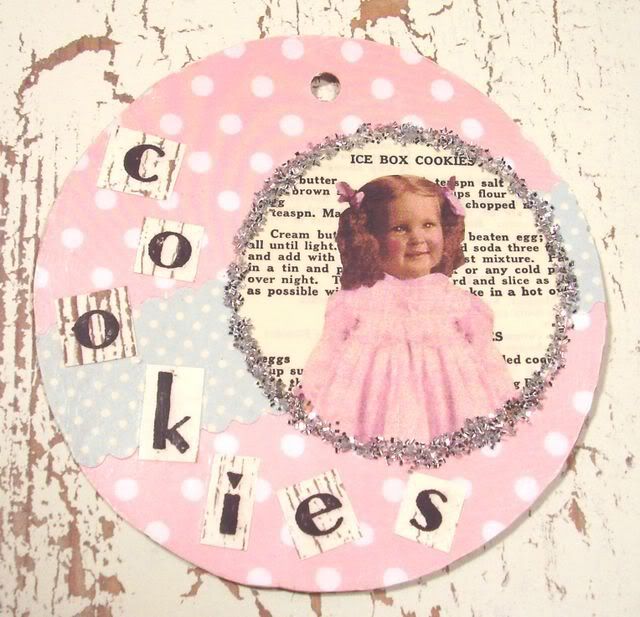 This is my first Fat Book experience and I'm having even more fun than I expected! I mentioned the Fat Book thing a few posts back and since then I've stolen time here and there to make some of my pages. Now I'm hooked!! Here's a handful of my completed pages...The theme given was Polka Dots and for me, what could be a better intro to the world of Fat Books aka Chunky Books?!...I mean, I think my soul is polka dotted!! We're all using the 7 Gypsies round book and we're all contributing 20 pages. When we each finish our 20 we then send them off and later we'll receive a Fat Book with pages from every single participant. Such a cool concept...I love how open the crafting community is! It's the one artist community wherein full disclosure is a prerequisite. We're founded on the act of sharing, showing, and telling. That's why I think it must've been a crafter that first came up with the idea of blogs. Well not really, because we're mostly technologically challenged...but what I do know is that us crafters know a good thing when we see it...(probably from all the practice at flea markets)...and we saw blogs and made them OURS! :) Anyway, I can't wait to see the Fat Book pages from everyone else and their interpretations on the theme.
Since my tags to
Melfie
still haven't arrived at her door (tomorrow I hope) I'm not able yet to post pics of them. So for now, here's a tiny sneak peek. It's a little card I made using vintage sheet music and some homemade "Everyday is a Holiday" papers! I've been asked about our floral patterns a lot lately and we're working on putting together our own paper packs made from prints of our hand painted patterns. We've always painted our own patterns, mimicking vintage wall paper and fabric. We did our own just so we could get the colors exactly how we want them. We're gonna put the packs together soon...we just have some more patterns we'd like to complete. We'll totally let you know when we have them done so you all can use them in your projects.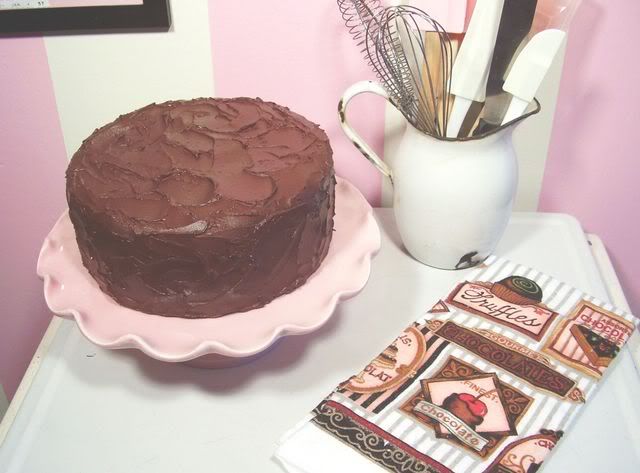 A box from Heidi arrived quite unexpectedly (that's the best way! ;) ). Just so sweet and thoughtful! A scented cupcake journal...how cool is that?! And a super cute Chocolatier theme dish towel! Here it is next to one of my favorite faux cakes! I have a ton of fake cakes...I'm a proud big time collector of fake sweets! I'll post some of my collection soon. Even though I try to bake as much as I can...I need some cakes hangin around on the off days. I love these gifts... Thank you soooo much Heidi! What a truly super duper sweet gesture! So happy to have "met" you too!! :)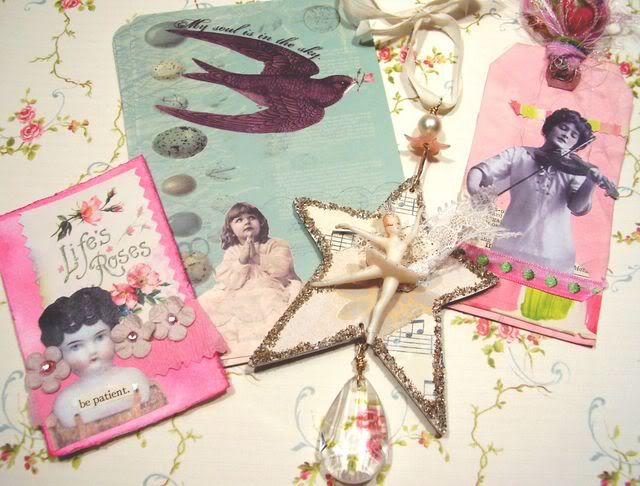 Today a box of goodies came straight from the gifted hands of
Heather
Bluhm
!! Oh my goodness! The ballerina dangly is a glimmering treasure...complete with a chandelier crystal and luminous gold glitter! Really, it's soooooooo my thing! And the porcelain doll ATC is just the sweetest! Today was a gray, clammy, semi-cold day...I feel ashamed to admit it, but I put heat on for about a half hour! In late May! Well, this package of great stuff swept the clouds away! I've been lovin' her post cards for some time! Thanks so so much Heather...I love everything to bits!
One more thing...I asked for feedback on some Everyday is a Holiday birdhouses and I was thrilled to hear the response! We're at work on some designs now and in the tradition of crafter full disclosure I have to divulge that one of 'em will be a sort of mini bakery birdhouse! Of course I'll post pics when they're done. I wish you all a happy, sunny, lazy, yard sale filled weekend! I think in Jersey we'll at least be happy...but the rain might cancel out the sun and the yard sales. Until next time, xoxo Jenny