Big Thanks!!!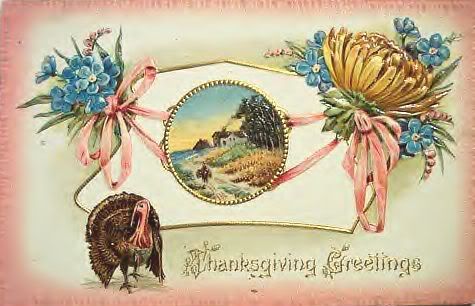 I was in the midst of pie baking, cupcake frosting, and sugar sifting but felt compelled to sit down to the blog so I could wish all of you gals and guys a Happy Thanksgiving! (I'm making my keyboard sticky as I type this.)
I'm just so thankful to all of you who stop by to read, look, comment, well wish, inspire, etc... This blog 'aint no flippant thing for me. When I started it I guess you could almost say it was my distress call, my S.O.S. And all of you have answered the call and I'm truly grateful. And super duper thanks to all of you who sent hopes, prayers, and all around good energy for my brother Jason. He's thankful for you guys as well!
As me and Aar were peeling potatoes last night we had on the Food Network. Man, I'm a foody! With the TV writer's strike in full swing , I think we'll exclusively watch Food Network right through the new year. Aaron is almost in tears without Letterman and Conan so we'll have to make do with Bobby Flay and Mario Batali.
I'll post over the weekend...hopefully with some new holiday artwork to display. We've got all the blueprints but turning those into finished products is the real challenge!
I hope everyone has to pop the top button today! Heck, I hope you have to change into a pair of sweatpants! Thanks so much again for paging through the artful book of life with me! Happy Thanksgiving!!!
xoxo, Jenny
Aaron sends lots of love too!