I love"stuff"!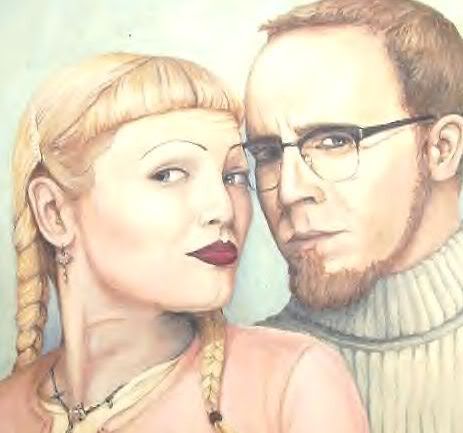 I'm a collector. I love stuff. I don't know how a person could get by in life without "loving stuff". And I don't just mean my type of stuff. I mean anything. The little things, big things, crazy things, pretty things, that stop you in your tracks and make you have to draw a breath. It's collecting that drew me to the internet, first for Ebay, then on to Flickr and Blogland. Well, Ebay is a marketplace, all that amazing stuff is up there in the hopes that someone will come along and buy it. But the worlds of Flickr and Blogs...those are just hotsprings of generosity. A 24/7, worldwide show and tell! And there is something pure and neo bohemian about not having to actually possess those things you covet...you just have to see 'em! Just let me look, let me stare for a while. I'll come back tomorrow and look again...and I'll show you some stuff I found, or I painted, or made. It's an art scene in the best sense. Talent or knowledge are NOT a prerequisites...all you have to bring is your love of stuff. Anyway, that's where I'm coming from creatively right now...paying tribute to the stuff I love. Well I guess it's where my creativity has always flowed from. And me and Aaron have been really wanting to get more into a big big love of ours...the vintage style portrait. We've been immortalizing the inanimate stuff we love in paintings but now we'd like to aim our brushes at the practice of portraiture. But we want to do it for real. Commissioned portraits, but not overly serious. More folk arty, decorative, customized to the individual. It's an artform that was once abundant but now has been rendered archaic and that's what makes it so much more appealing. Because we (and by "we" I mean you crazy bloggers too.) don't go for the mainstream. We're up at 2 am so we can go on Ebay and snipe an antique disembodied baby doll head with the most perfect rosy cheeks and blue eyes, for just 19.99! Rarity is what we go for. The exclusive, the one of a kind, the handmade, the well loved.
I've always been a fan of vintage portraits. Love, love, love the more primitive style colonial portraits with their deep colors, minimal detail, and crackling paint. I don't know if I'm using the correct word...but there is a "stillness" about them. For me they hold a bit of a calming effect. And if you know me even a bit then you'll know...anything calming is received with open arms!
In general there is a stillness in portraiture. It's a frozen moment in someone's life and times. And more so than in photography...though film itself is an aging medium, we still see photographs as modern, faster paced. I guess the feeling of stillness in a handpainted portrait comes from the idea of the labor intensive painting process itself. With very old portraits (the kind I love), we know there was a sitting, a long period of posing and perfecting. A good portrait will encourage a stillness in you. You'll just stop and stare...get lost in it, a mirror effect almost occurs. We'll be digging through a pile of old canvases in a junk shop and a we'll come upon a portrait, maybe a fab one from the 40's or 50's, a lady with deep red lipstick, and we'll be stopped dead just staring at her, and even though we have no idea where we're gonna hang her (or which closet we'll store her in!) , there is no way we're leaving the junk shop without her.
So now we're painting portraits. We've got the listing on
Etsy
with all the specifics. Of course we're not doing sittings. We'll be working from provided photos, color samples, fabric swatches...We love photobooth photos, the composition is already there, the focus, the cropping. And we'll work from black & white or color and totally customize colors to fit your decor. We're big into art as decor...there is no reason for a painting stick out like a sore thumb. We are lovers of decor and believe that a painting should melt into the room. We'll be working in a style like this old painting of us. Soft brush strokes, sepia washes, vintage color...We can't wait! Doing couples will be fun, and kids too! We're thinking of backgrounds painted to look like vintage wallpaper, floral fabrics, etc...Very excited to do some...as if our plates weren't already brimming. I guess we're mostly excited to do total one of a kind originals. Paintings done start to finish, concept to completion, for the recipient.
Oh, and thanks so much for all of your feedback on the new painting! It's now available as 11 x 14 and 5 x 7 plaques on
Etsy
and
Ebay
. Our new frame-able prints will only be available on Etsy, so look there periodically to see if we've added any. Well, that's all for now. I think it was 70 degrees in Jersey today. We hit the park for the first time in a while and walked a ton so I'm actually gonna be able to sleep tonight for a change. See you soon!
xoxo, Jenny